HOST YOUR PRIVATE EVENT AT LOCALHOST!
Private Tournaments - Birthday Parties - Corporate Outings - And More!
Contact Us
Localhost Private Events
Localhost is the venue for your next private event! Whether it's a birthday party, team outing, competitive tournament, or corporate event, Localhost is your destination for safe, fun and competitive gameplay.
All Localhost esports facilities are currently following local and national CDC guidelines. Private events are still available!
Celebrate your birthday with Localhost! We make it easy for you to squad up with your friends and family for local LAN or online multiplayer.

Localhost will reserve an area just for you and your guests. Our team will work with you to decorate your space, set out snacks, and assemble gift bags (that the customer provides). Put the birthday person in the spotlight by adding the Localhost Stage into your package!
CONTACT US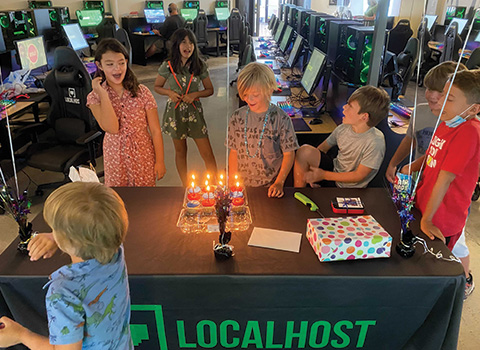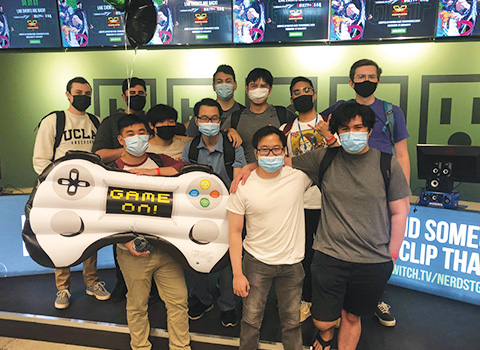 Localhost makes it convenient and affordable for your school or esports team to host practices, scrimmages, and matches on our top-of-line PCs and blazing fast internet connection. Since you don't have to worry about the performance of our hardware, you can focus on the performance of your players!
Localhost offers our lowest hourly rate for our PCs to educational partners. We want to ensure your students have a safe and fun place to compete. Make Localhost your home arena!
CONTACT US
You don't have to be a pro gamer to enjoy yourself at Localhost! We can provide a fun and interactive experience that focuses on party games that are easy to pick up and play. We can curate an experience that mixes trivia, wordplay, puzzle games and the most popular video games.
Some of these games allow for players to participate on their mobile phones instead of using a game controller or keyboard & mouse.
CONTACT US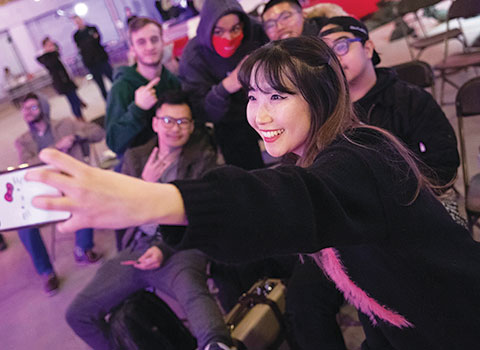 A Full-Day Venue Buyout assumes that Localhost will close to the public for a private event. The Full-Day Venue Buyout will include all public-facing areas: Stage, PC Pit Zones, Console Lounge, and any other areas specific to that Regional Location.
Localhost staff dedicated to the event will be assigned based on the total number of guests attending the event, staffing provided by Nerd Street Gamers (Competitive Operations, Events) or 3rd party vendors, and the scope of the event.
CONTACT US