HOST YOUR PRIVATE EVENT AT LOCALHOST!
PRIVATE TOURNAMENTS - BIRTHDAY PARTIES - FAMILY OUTINGS - AND MORE
INQUIRE ABOUT AN EVENT

Localhost Private Events
Localhost is the venue for your next private event! Whether it's a birthday party, team outing, competitive tournament, or a family reunion, Localhost is your destination for safe, fun and competitive gameplay.
All Localhost esports facilities are currently following local and national CDC guidelines. Private events are still available!
Localhost is equipped with professional-grade gaming PCs and all of the latest consoles! You get to choose the equipment you want to use, and the game(s) you want to play! *Prices vary per location.
Two (2) or Three (3) hours of gameplay
Up to two (2) game options
Stage access
Peripherals - Headset, Keyboard, Mic, Mouse, Mousepad, Controller
$100-$125 for up to six players, $5 per player per hour for additional players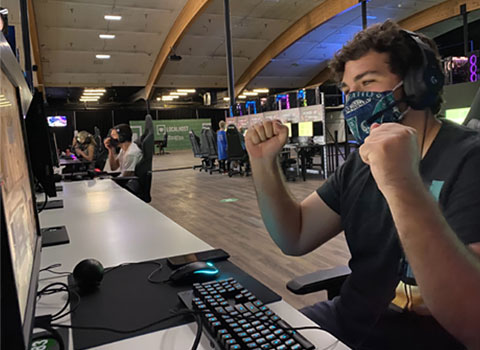 Rent out Localhost for your next party or event! Utilize this paradise for gamers for fun matchups, or get competitive with your own, private esports tournament!
CONTACT US