Camp Localhost – online clinics, coaching, and more!
Camp Localhost, powered by Nerd Street Gamers, takes a unique approach to competitive gaming through online esports camps, coaching, and programming. The biggest differentiator for our esports programs is our staff and our play-centric approach to teaching. As leaders in the space, we are able to digitally engage players with role-model staff to help them learn and grow in esports.
We have programming featuring popular titles such as Fortnite, VALORANT, Overwatch, and Rocket League.
TEAMWORK - LEADERSHIP - COMPETITION - HEALTHY GAMING HABITS
program overview
Using Discord, a platform used by gamers for communication and tournaments, Camp Localhost engages gamers through sessions ranging from 1 to 6 hours. Our programs include: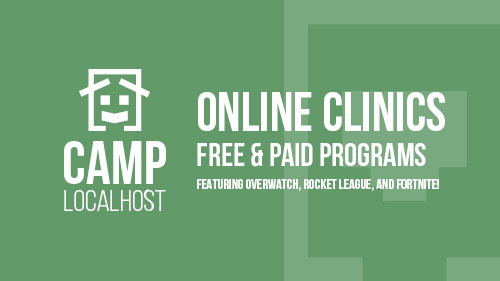 Camp Localhost hosts a series of free and paid online clinics each month. We hope you take advantage of these sessions to learn from our professional instructors, play in organized matches, and have some fun!
Ages 13 & up
Monthly on Saturdays
Overwatch, Rocket League, VALORANT and Fortnite
Free & paid programs available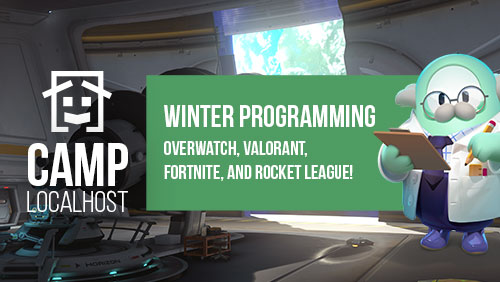 Our after-school programming focuses on advancing skills for players in middle school and high school.
Ages 13 - 17
Mondays, Wednesdays, and Thursdays | 4pm - 6pm ET & PT
Fortnite, Overwatch, VALORANT, and Rocket League!
Starting at $6 / hour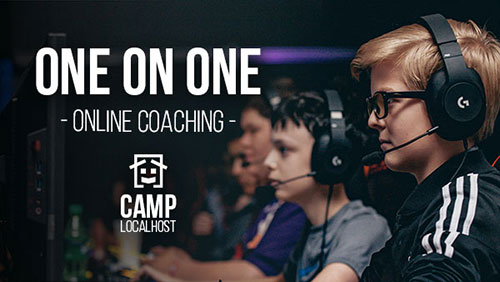 Camp Localhost has coaches on hand to help you boost your ranking and help you become a better player through private, one-on-one lessons.
Ages 10 + Up
Flexible days & hours
Rocket League, Fortnite, and Overwatch
Starting at $35 / hour
strategy - gaming skills - 1 on 1 coaching
833-CAMPGUY or (833) 226-7489