where impossible happens
---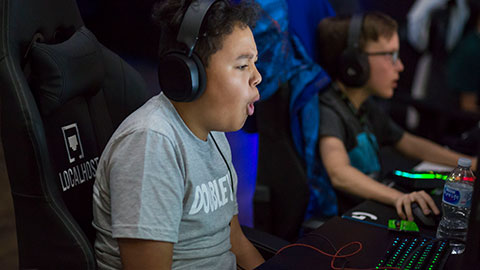 Professional-Grade Gaming Computers
Practice for you next esports event on the latest and greatest gear. We forgot what 60fps looks like.
Case Form Factor - ATX Full Tower
Motherboard - ASRock B360M
CPU - Intel i7-9700k
GPU - RTX 2070 8GB
RAM - 16GB
Storage - 2TB NVMe M.2
OS - Windows 10 Pro
Hang out and drop into Fortnite with a friend, or bring your stick for some FGC sessions. Localhost features the latest consoles available for gamers. Bring your own controller, or rent one of ours!
Playstation 5
Xbox One X
Nintendo Switch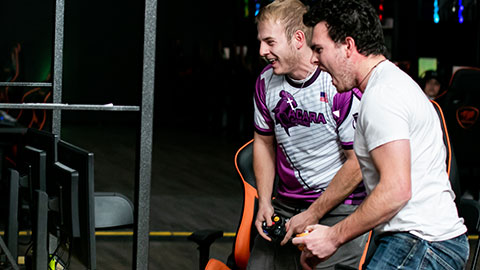 pricing
FREE-PLAY FOR STUDENTS! Simply bring your valid Student ID to any Localhost Monday through Friday between 4pm and 5pm and receive one free hour of gameplay.
$2.50 controller rental
host your private event at localhost!
CONTACT US
FREE TOURNAMENTS FEATURED!
Whether you like to play with or against your friends, Localhost tournaments are here for gamers of all skill levels! Check out our full list of live events below and check back soon... we've got more tournaments coming to your Localhost!
Interested in hosting a private event? Click here
---
1882 S. Wadsworth Blvd
Lakewood, CO 80232
Localhost cares about your health and safety. All customers are required to wear a mask.
We care about accessibility. Please contact us for assistance.
Must be 13 years or older to enter Localhost without a parent or guardian. Children 12 years old and under are prohibited from being in Localhost without a parent or guardian accompanying them.
Must be 13 years or older to compete in a T-Rated game. Under 18 must have signed parental consent to play in an M-Rated game competition. Children 12. years old and under can compete in an E-Rated event with a parent or guardian supervision.
Host Your Event at Localhost
Our space has full live stream broadcast capabilities, high-end PCs, and the latest gaming consoles. Plus enough quality trained staff to make sure your esports tournament or casual gaming event runs smoothly. Click here to learn more!