game like the pros at localhost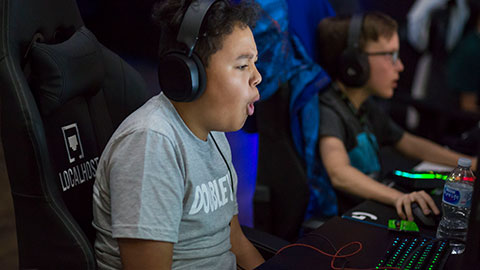 Professional-Grade Gaming Computers
Practice for you next esports event on the latest and greatest gear. We forgot what 60fps looks like.
Case Form Factor - ATX Full Tower
Motherboard - ASRock B360M
CPU - Intel i7-9700k
GPU - RTX 2070 8GB
RAM - 16GB
Storage - 2TB NVMe M.2
OS - Windows 10 Pro
Hang out and play some Madden with a friend, or bring your stick for some FGC sessions. Localhost features the latest consoles availaable for gamers. Bring your own controller, or rent one of ours!
Playstation 4
Xbox One S
Nintendo Switch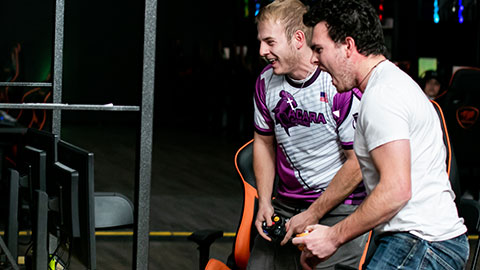 pricing
FREE-PLAY FOR STUDENTS! Simply bring your valid Student ID to any Localhost Monday through Friday between 4pm and 5pm and receive one free hour of gameplay.
$5 - UNLIMITED CONSOLE PLAY
$2.50 controller rental
host your private event at localhost!
CONTACT US
FREE TOURNAMENTS FEATURED!
tournaments
Due to COVID-19, we are currently only running online tournaments. Check back soon for events coming to Localhost!
---
1882 S. Wadsworth Blvd
Lakewood, CO 80232
Localhost and Five Below care about your health and safety. Vaccinated customers are not required to wear a mask.
We care about accessibility. Please contact us for assistance.
Must be 13 years or older to enter Localhost without a parent or guardian. Children 12 years old and under are prohibited from being in Localhost without a parent or guardian accompanying them.
Must be 13 years or older to compete in a T-Rated game. Under 18 must have signed parental consent to play in an M-Rated game competition. Children 12. years old and under can compete in an E-Rated event with a parent or guardian supervision.
Host Your Event at Localhost
Our space has full live stream broadcast capabilities, high-end PCs, and the latest gaming consoles. Plus enough quality trained staff to make sure your esports tournament or casual gaming event runs smoothly. Click here to learn more!